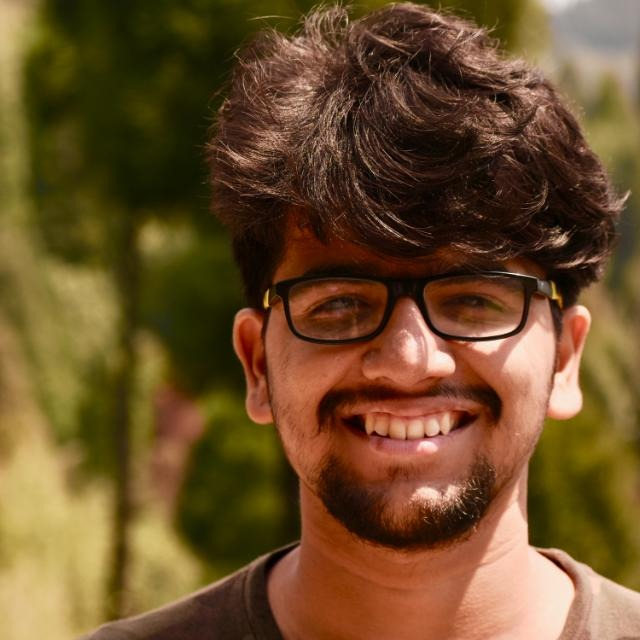 Srikrishnaa Jayaraman
Mohanpur (West Bengal), India
srikrishnaa97@gmail.com / sj15ms106@iiserkol.ac.in
+91 9094342220
English, Tamil, Hindi
Eligible for JRF fellowship
funded by the Council of Scientific and Industrial Research (CSIR), Government of India
INSPIRE Scholar
funded by the Department of Science and Technology (DST), Government of India
Areas of Interest: Soft Condensed Matter Physics, Physics of Biological Systems, Elasticity and Hydrodynamics, Theoretical Condensed Matter Physics and Statistical Mechanics, High Temperature Superconductivity
Hobbies: Jogging, Cooking, YouTube, TV shows, Movies and Books. Avid cricket fan and a fan of Borussia Dortmund football club.
Relevant Courses
Condensed Matter Physics theory and laboratory, Soft Condensed Matter Physics, Biophysics, Superconductivity, Statistical Mechanics, Evolutionary Dynamics, Quantum Mechanics, Mathematical Methods in Physics, Quantum Field Theory and Electricity, Magnetism and Optics
---
Skills
Programming: Python, MATLAB, Java, C, C++
Web Design: HTML, CSS, PHP, MySQL
---
Extra-curricular
Organiser of Cryptek '17 - an international online cryptography puzzle solving quiz event.
Secretary of AARSHI (2017) - Dramatics Club of IISER Kolkata. Performed in the play "Wedding Album" by Girish Karnad (2016). Directed the play "Are You Watching Me?" by Tony Frier (2018).
Center topper (Kolkata) of Mimamsa '17, the annual science quiz competition held by IISER, Pune.